"Orchard Pasture" by Arla M. Ruggles | Redbubble
: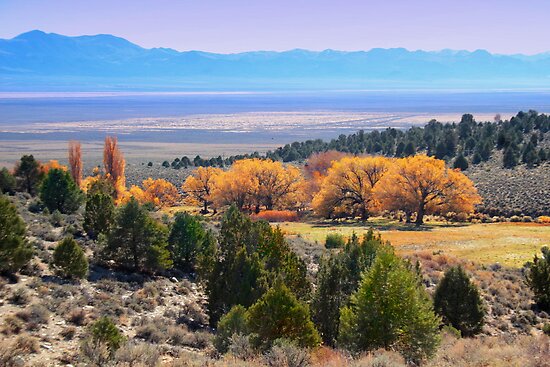 The original town and millsite called Cherry, Nevada – USA
Eventually, the town was moved a couple of miles north, and became known as Cherry Creek.
When the mines shut down (early 1900's) the site became a ranch with this impressive orchard.
The place has been vacant (not abandoned) for many years, yet continues to produce fruit and berries.
(2012.NOV.02)
RedBubble Group Feature
NEVADA: The Silver State
(2012.NOV.11)